If you're looking for some solid weather management strategies, we recommend checking out your local Canadian Tire - they had us well equipped for our chilly morning performance at this year's Santa Claus Parade!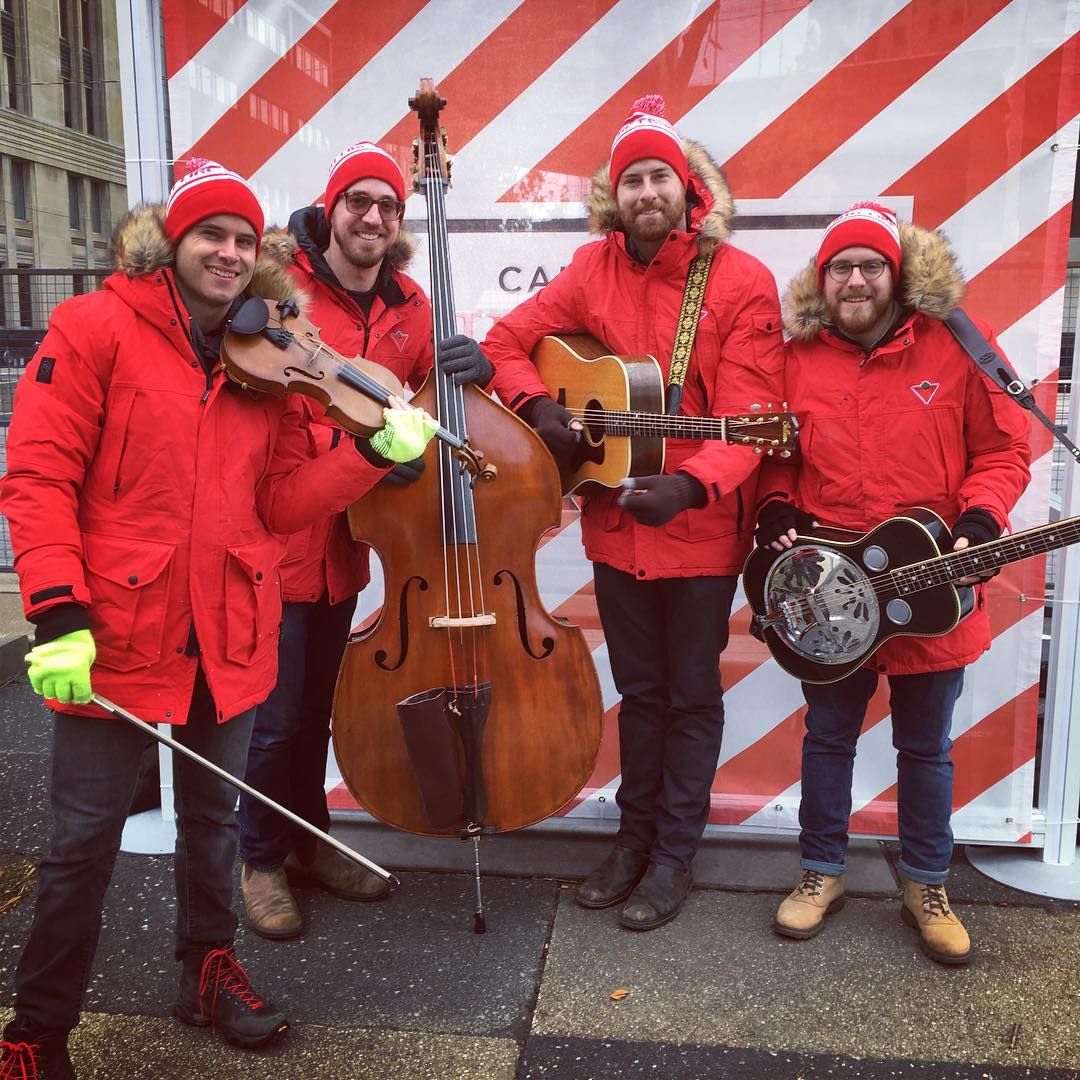 !!!SHOWS!!! 
As you may or may not have heard, our 5th annual Christmas special is coming up on Wed. Dec. 5 at the Tranzac Club. We'll be in the main hall, and the show will feature an opening set by the incredibly talented Danielle Knibbe, along with her band. We hope to see you there! 
CHRISTMAS SPECIAL SHOW AND TICKET INFO HERE 
On Friday Dec. 21, you can find us at The Ganny in Port Hope for "A Very Bluegrass Christmas." 
PORT HOPE SHOW AND TICKET INFO HERE 
TONIGHT!!! Nathan, our crazy-talented (and very friendly) fiddler is putting on a show of his own music with a bunch of other great musicians. Many of us Barrel Boys will be there to watch, and we encourage you to come out if you're able - it will be an excellent night of music.